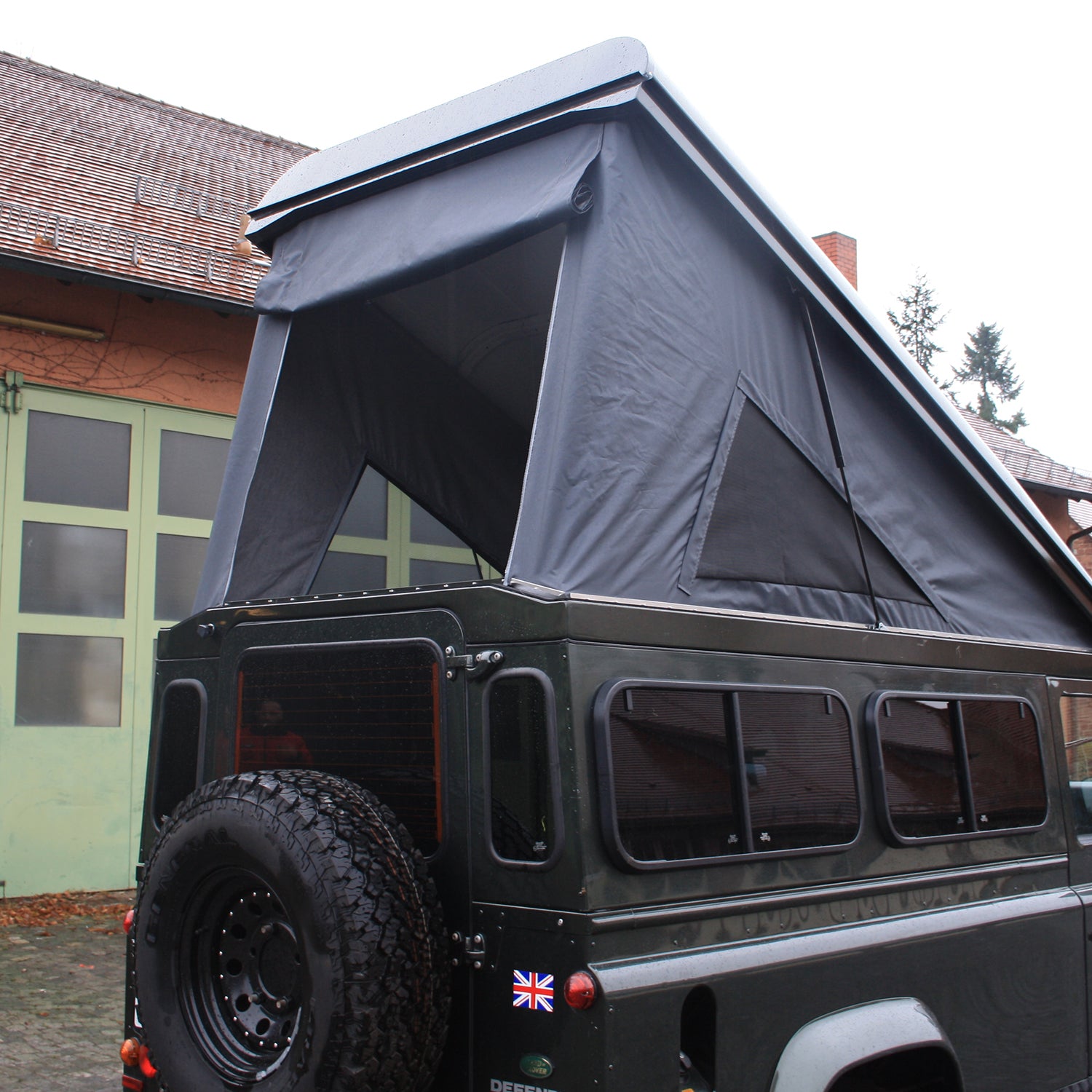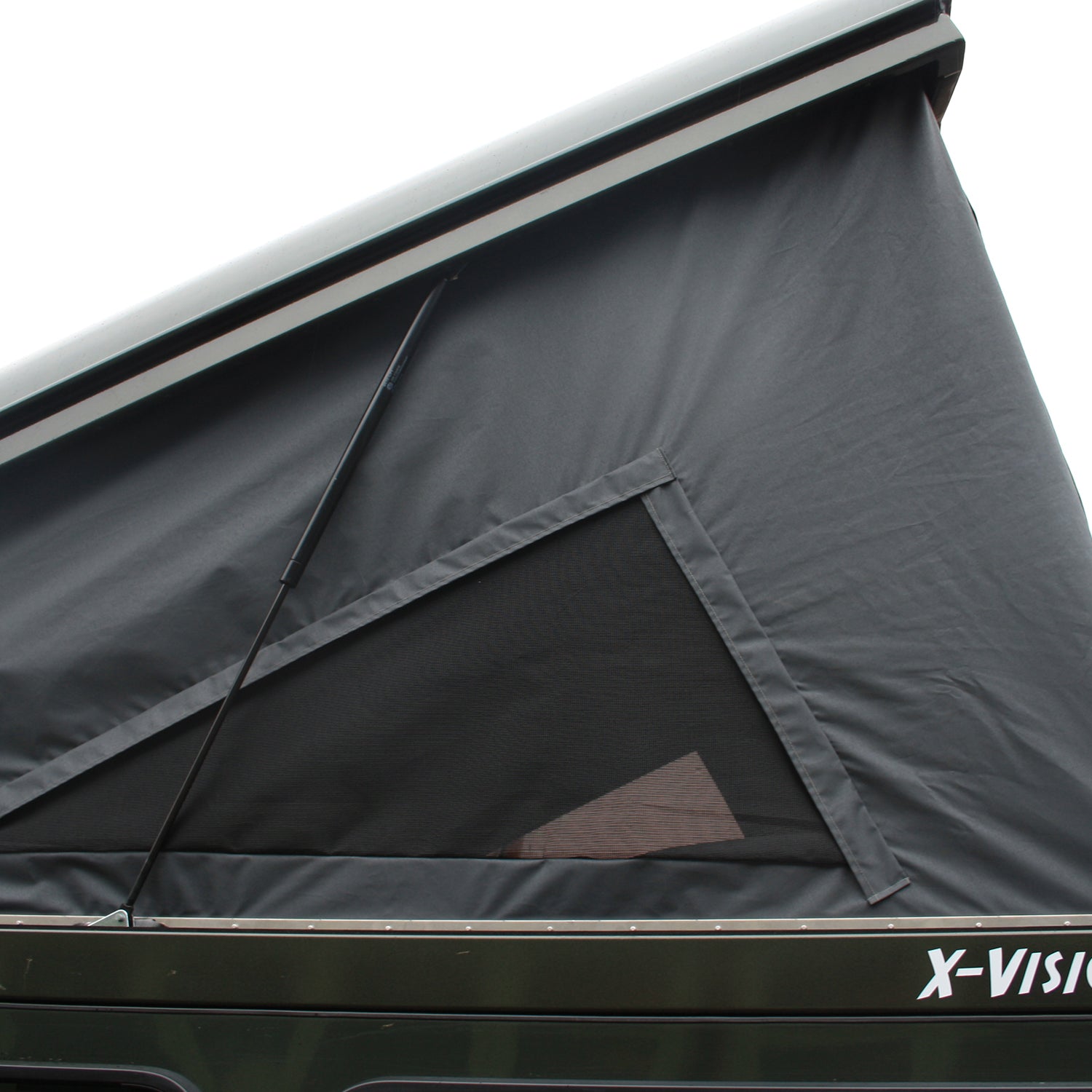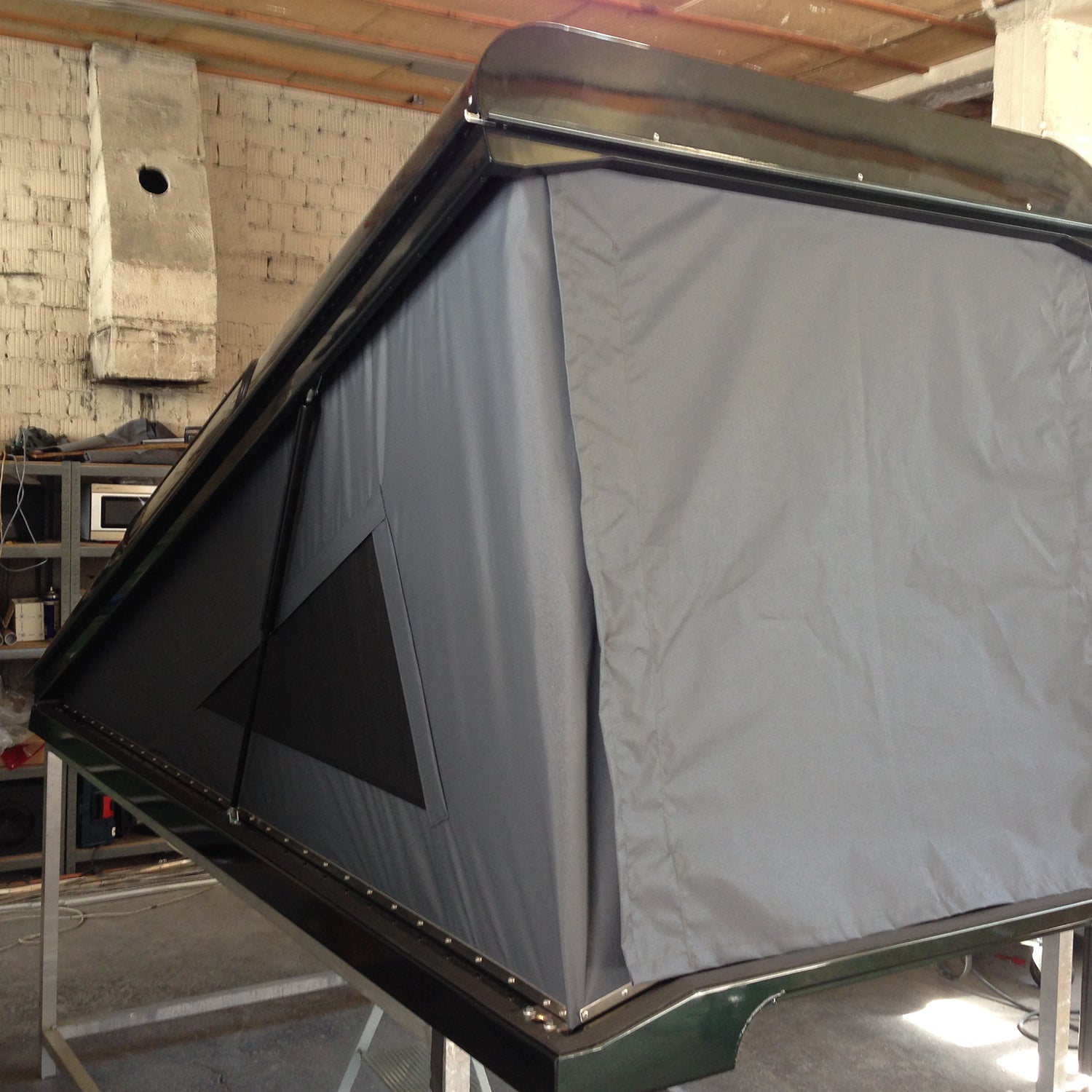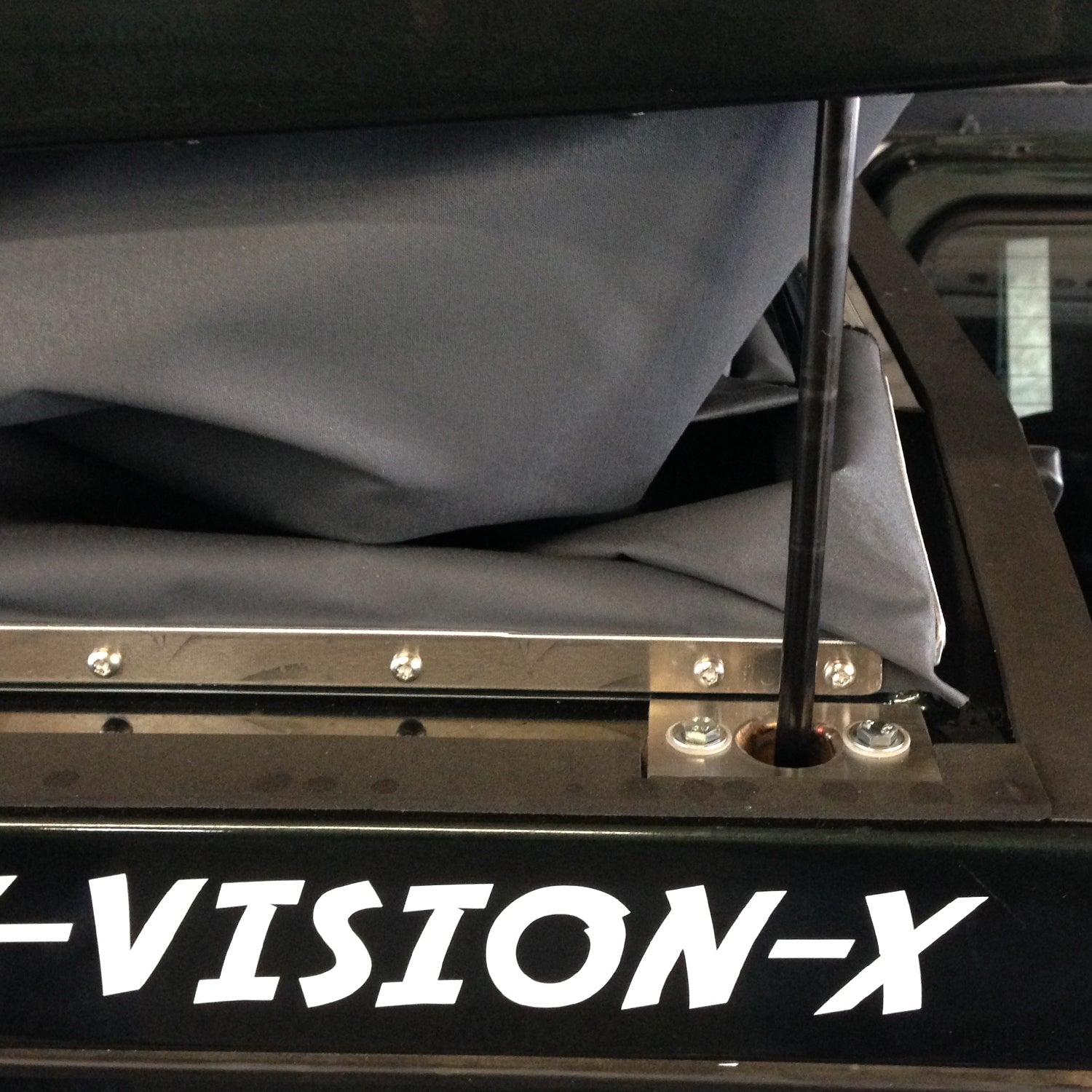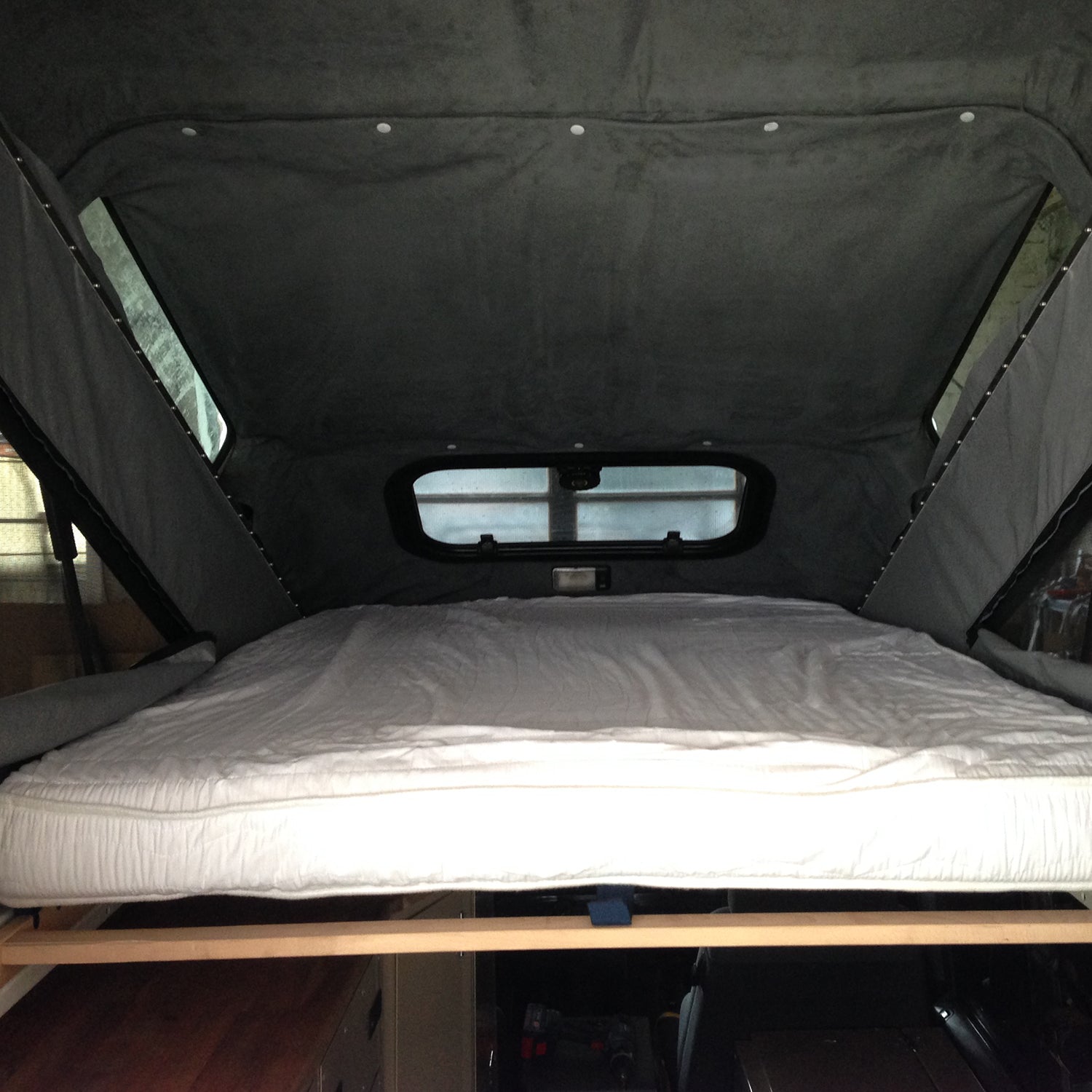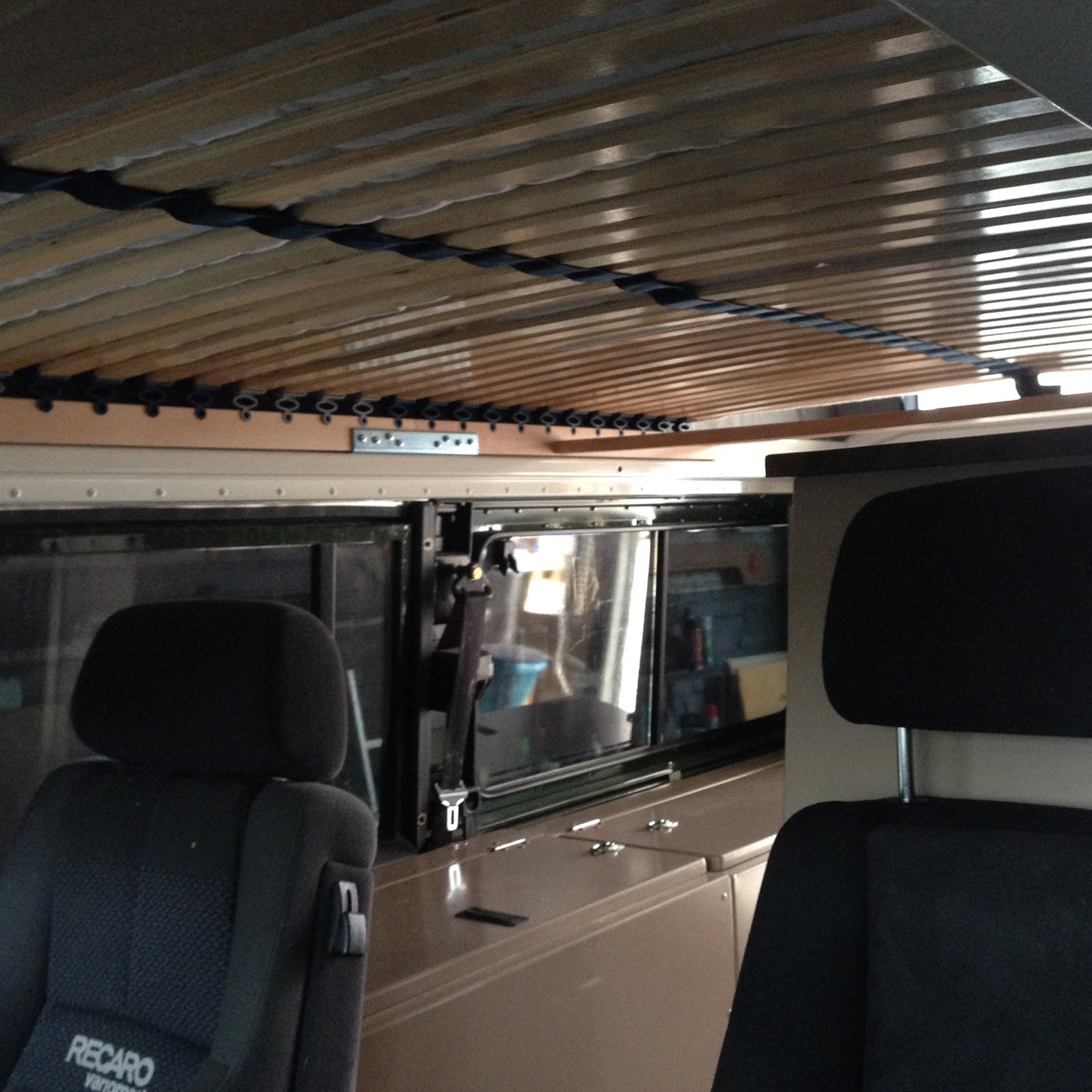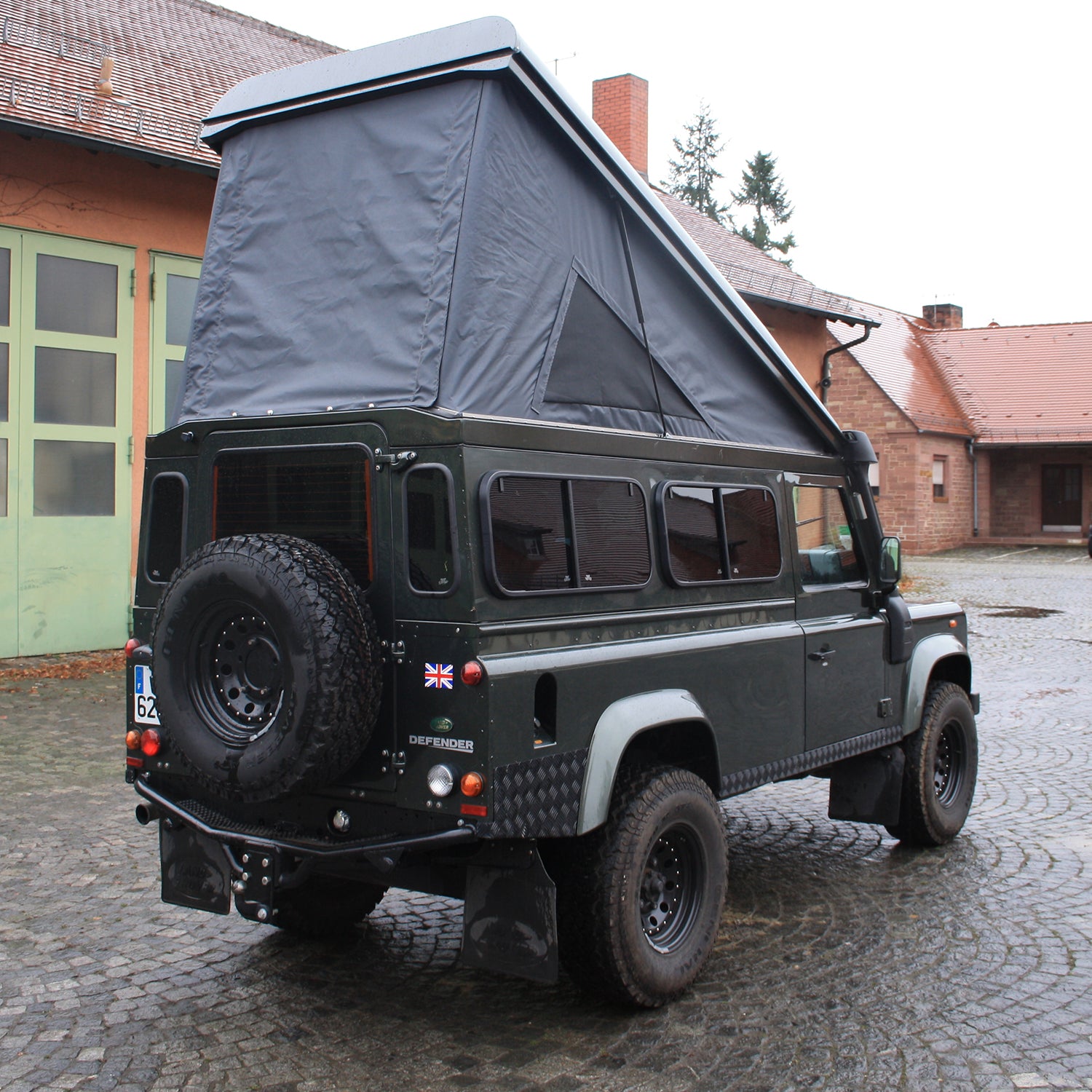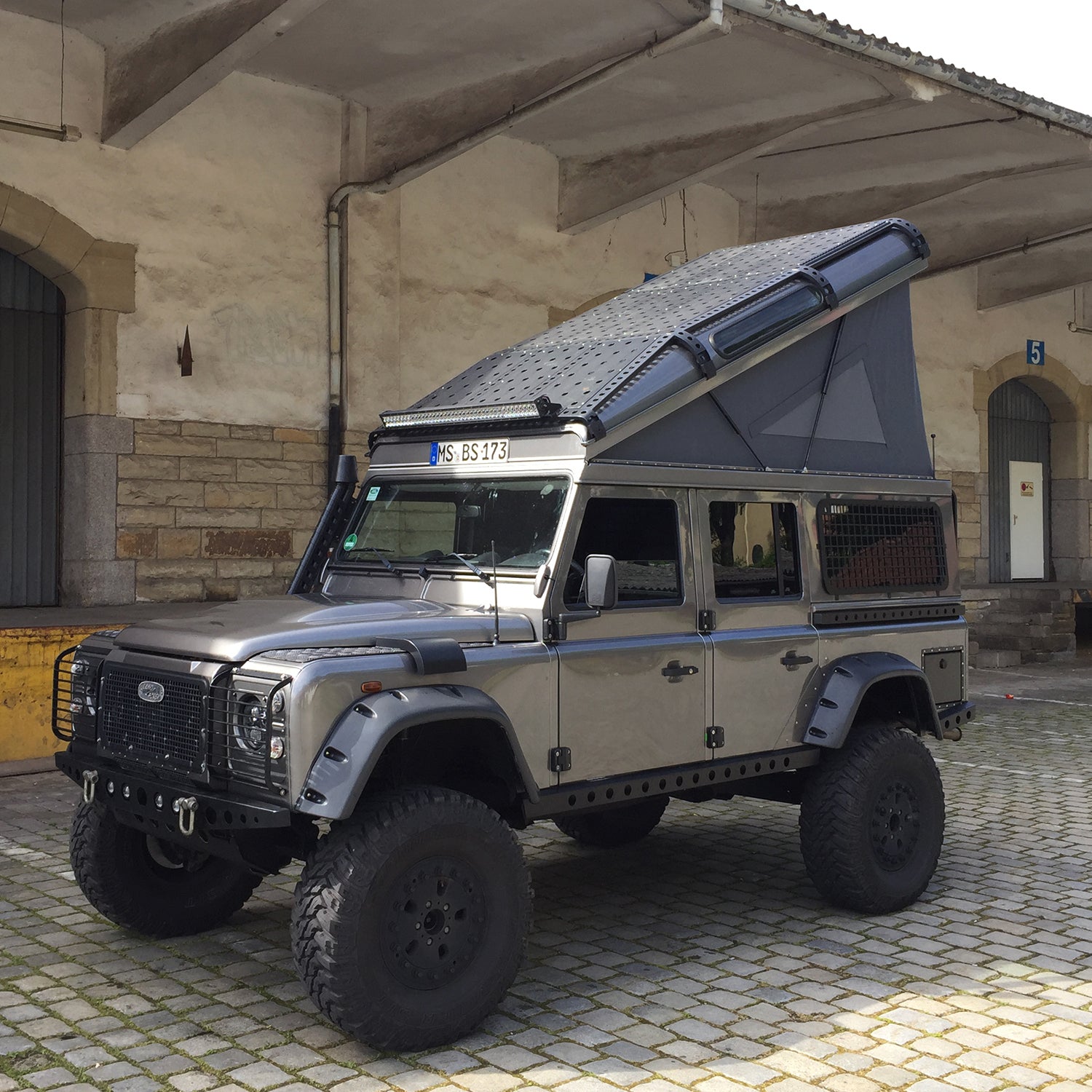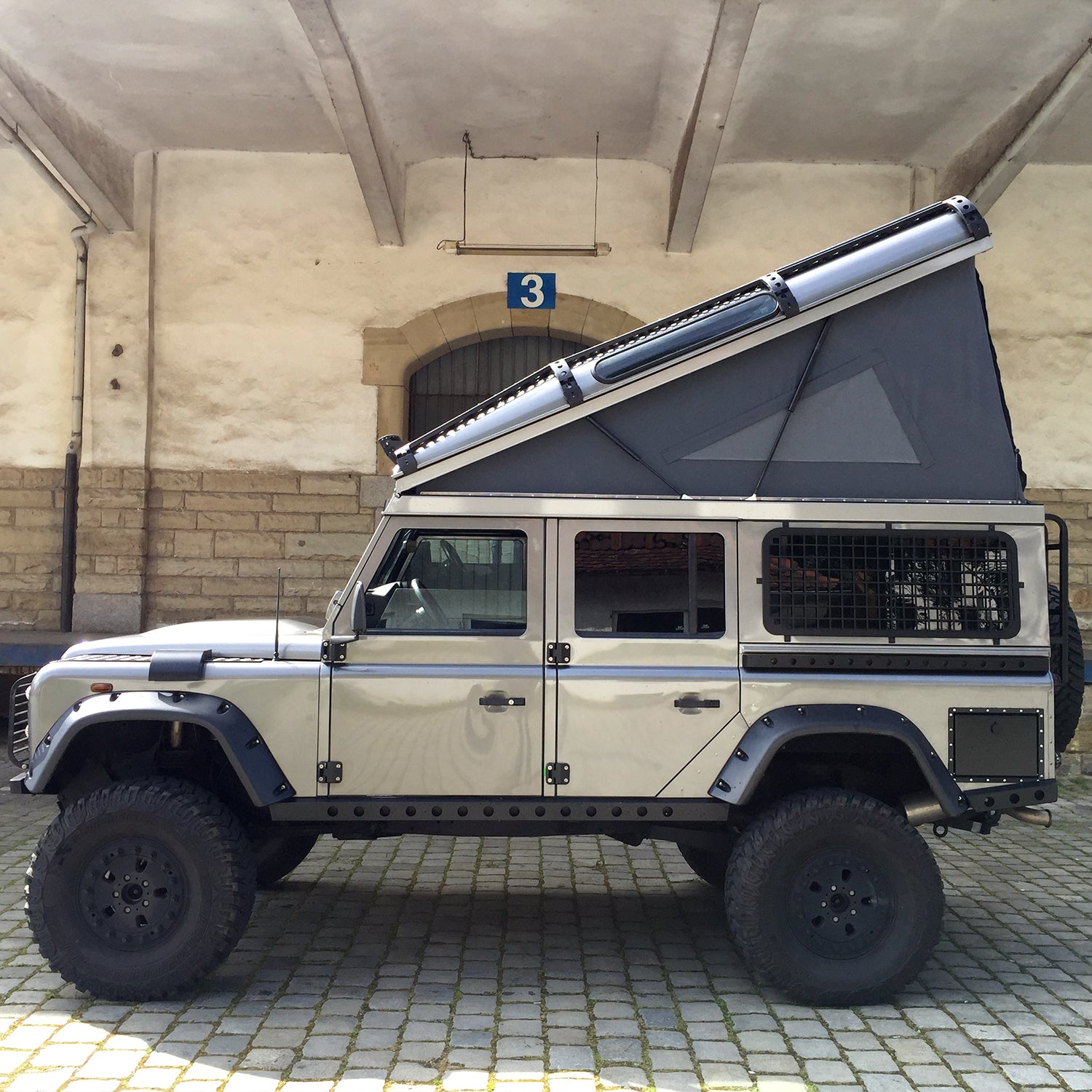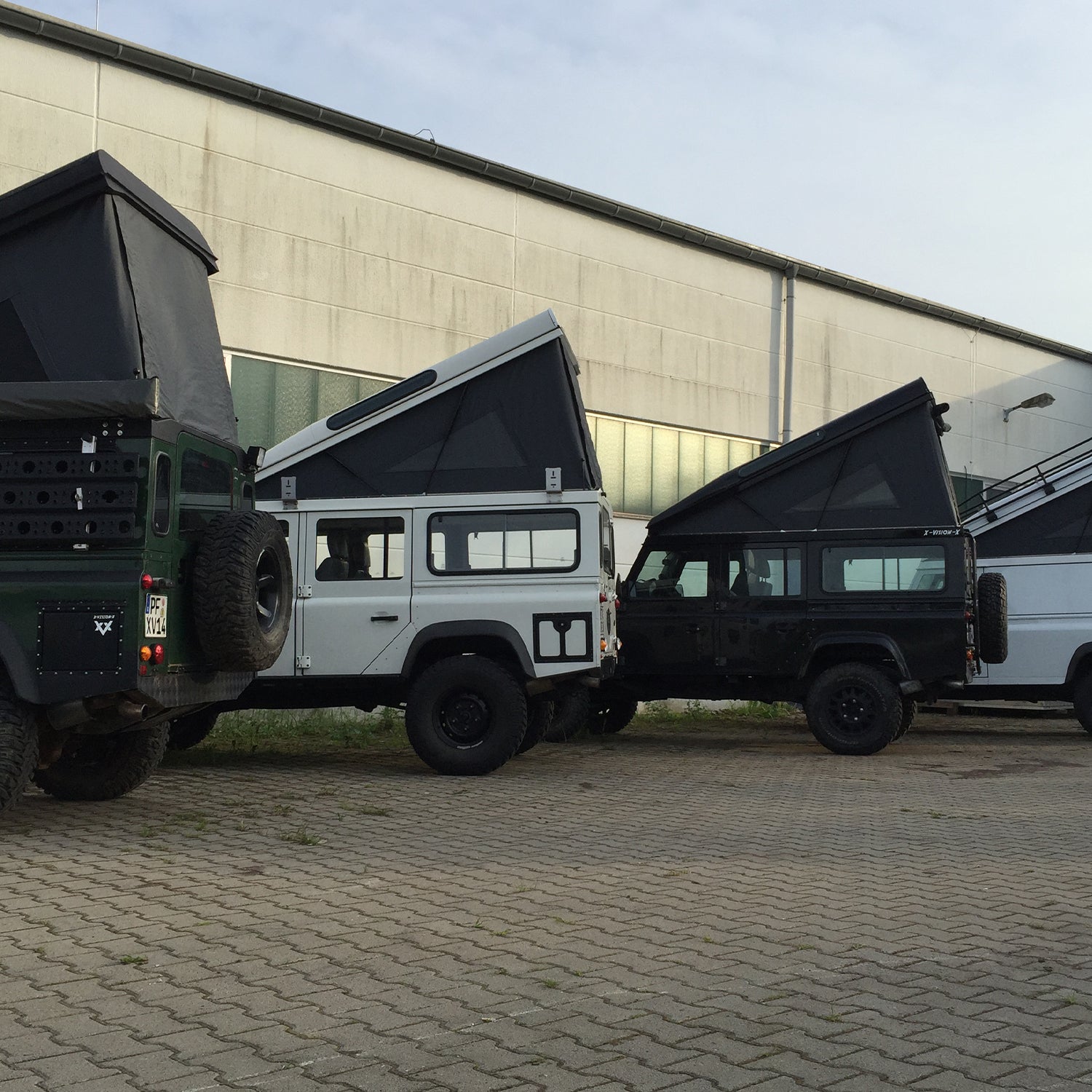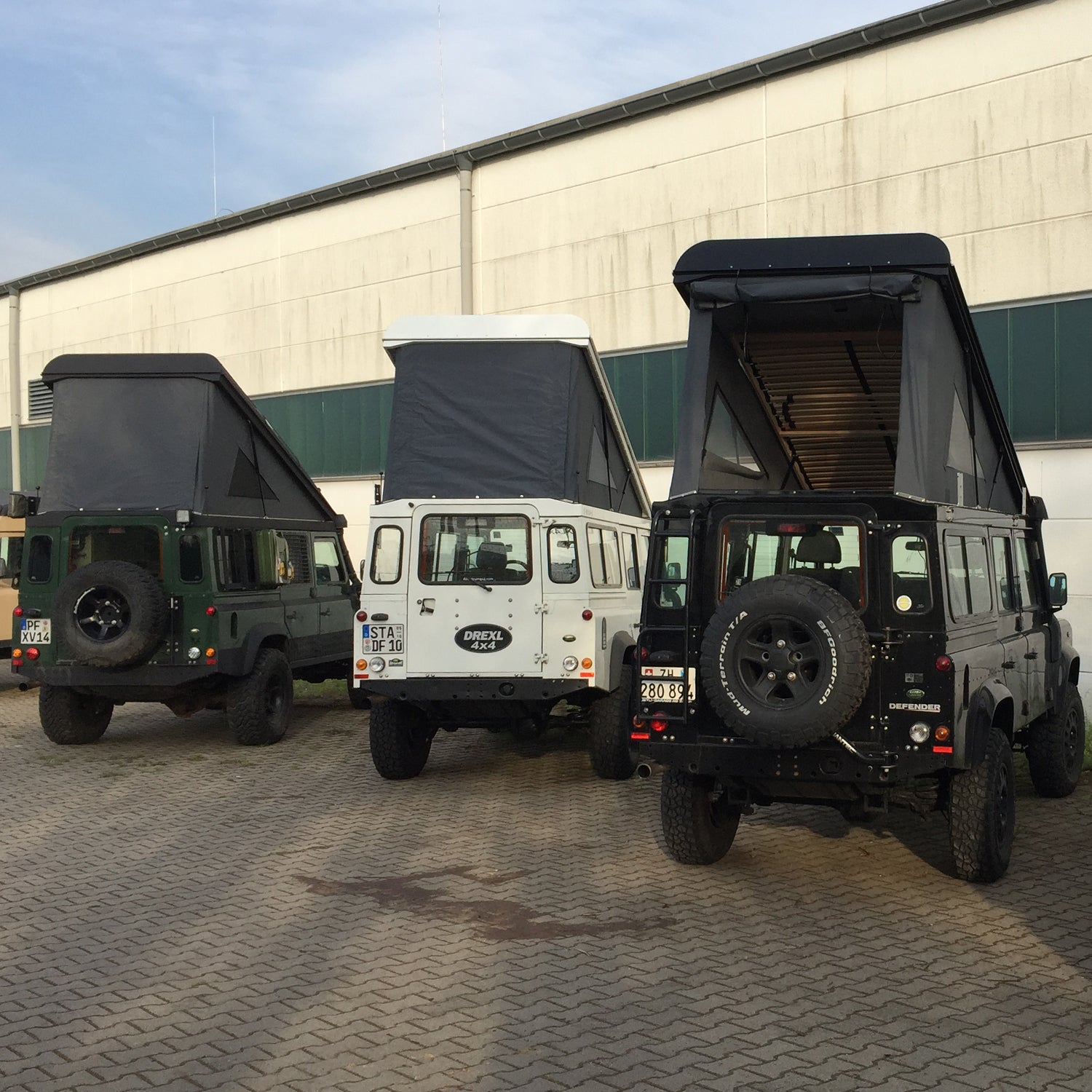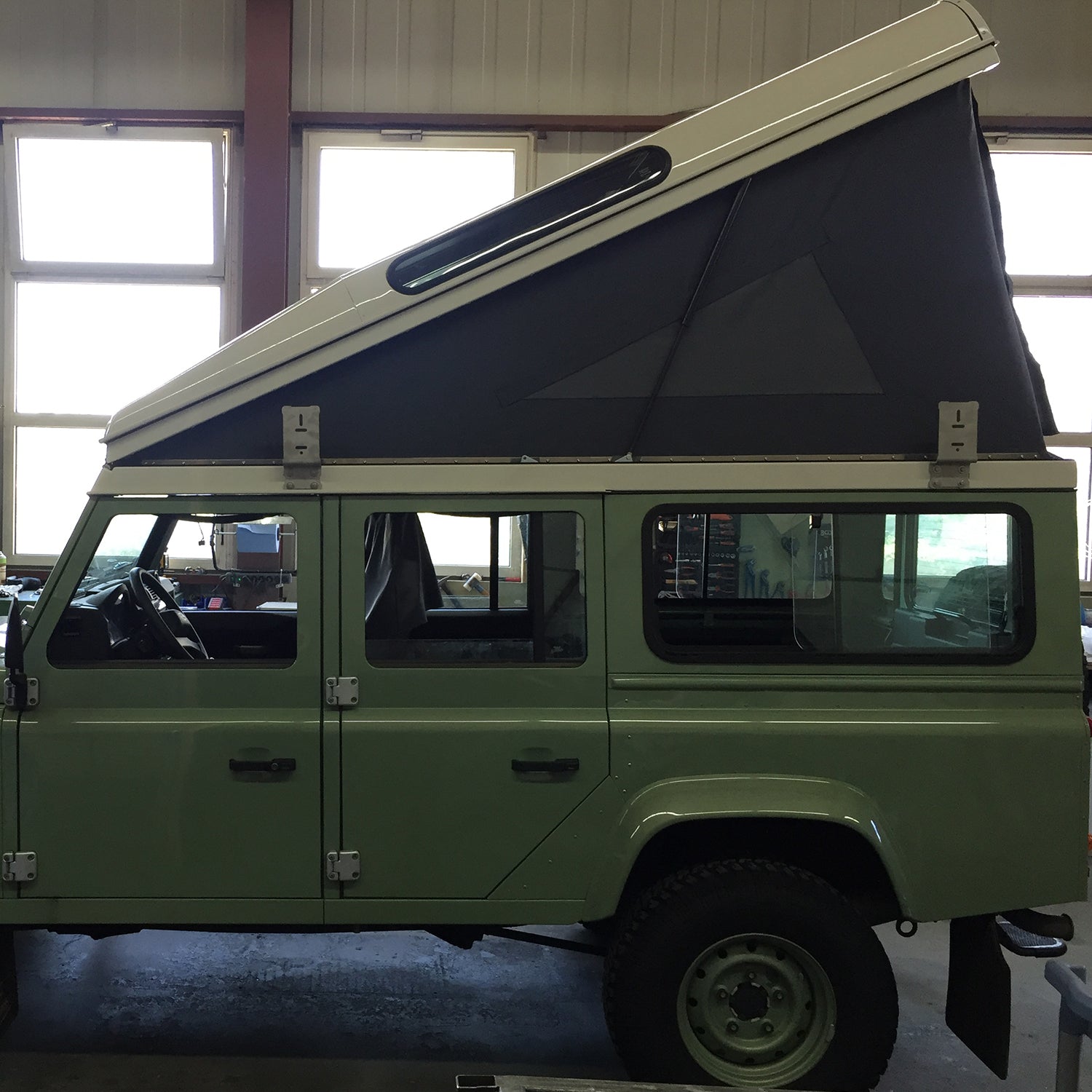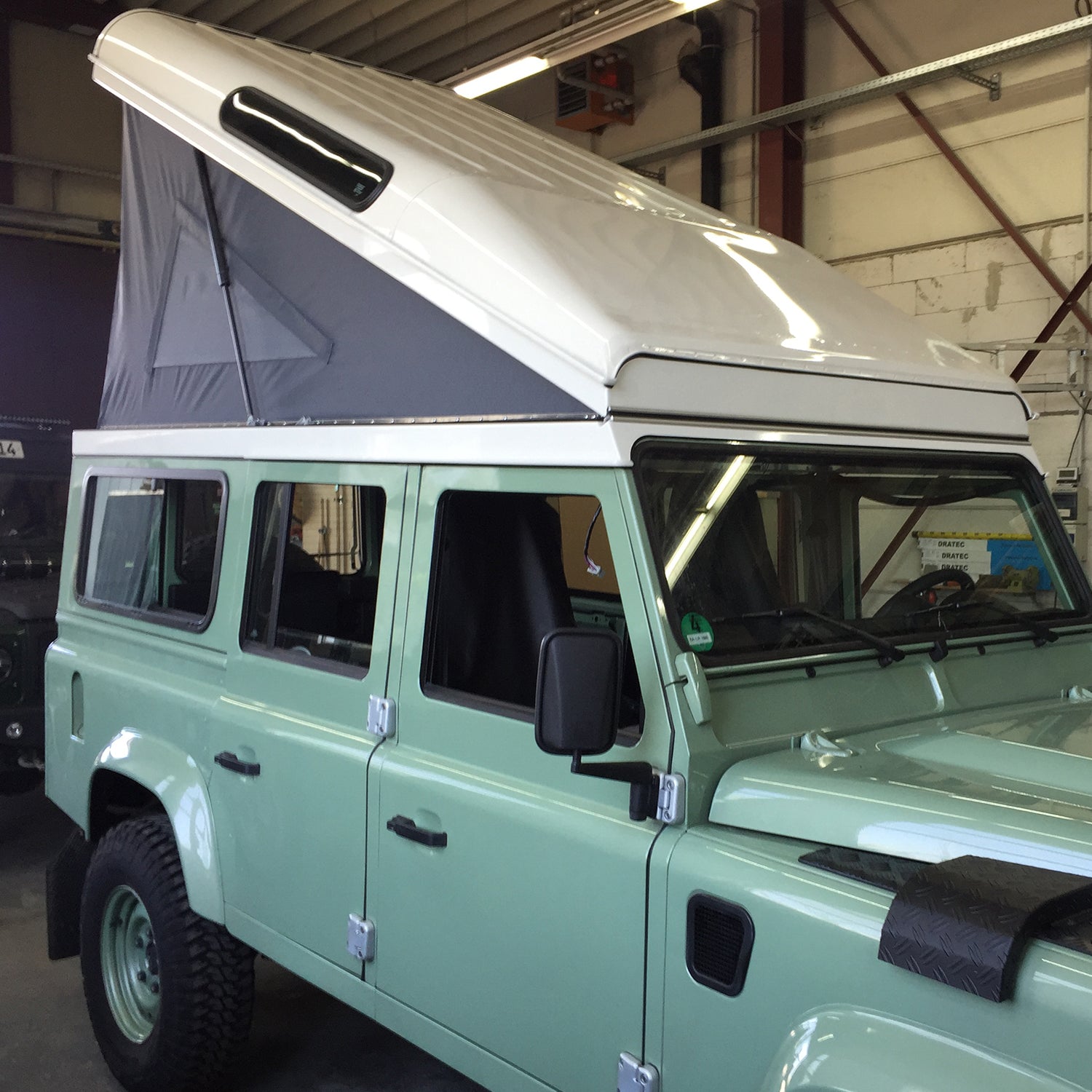 Lifting Roof Kit
---
Kit for our Defender 110 lifting roof. The scope of delivery includes all parts required for assembly. Of course, detailed instructions are also included.
Our CAD designed lifting roof is the perfect extension of your Defender as a touring vehicle or mobile home.
With a very large opening of 120cm, a pleasant feeling of space is created and sitting down on the upper floor is possible without any problems.
The original roof is screwed onto the upper frame, which consists of a high-strength aluminum profile. A polymer hinge from the truck sector guarantees stability and tightness under all operating conditions!
The vehicle height increases only slightly by 14 cm, our motto here is as much as necessary to leave the bedding and mattress up, and as little as possible to not destroy the proportions of the Defender.

Our roof series includes the following special features:
an additional mechanical lifting support by means of vertical gas springs, which supports an opening from the first centimetres, so the roof can be loaded and easily opened and closed by anyone
Our roof comes with a TüV-certified bed base that can be folded up using gas springs when not in use.
With our additional rain gutters, your Defender is optimally protected in terms of water ingress.
A robust cover made of Airtex fabric is mounted between the two frames. This is dirt-repellent (Teflon), fungicidal and has a cold resistance down to -25 degrees.
Of course, all windows are equipped with high-quality, firmly sewn-in mosquito nets.
Attaches to your B-pillars with 4 screws
Product details / scope of services:

Coating of both sides of the lifting roof frame in the color of your choice.
Additional lift support adjustable to weight in seconds
TÜV certified bed base
Additional rain gutters on lower lifting roof frame
Complete electrical installation
Lining inside with the original headliner
Full height rear window and large side windows with

 

 

to open zippers
All windows equipped with mosquito nets
Gas springs adapted to the roof load
Weight:
Our lifting roof can also be transferred to your new Defender when you change vehicles.
Our lifting roof frame is TÜV compliant and the assembly is carried out professionally. The complete vehicle conversion takes place in our workshop in Pforzheim.